Past Events - 2020
January 8th 2020 - Wednesday 7:00 PM
Board Meeting
Where: Las Margaritas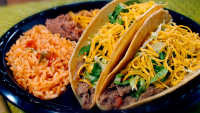 We have delayed the January 2020 Board Meeting by a week so that we wouldn't conflict with other New Year's activities.
Join us at Las Margaritas Mexican & Italian Restaurant at 541 W Dimond Blvd (on the north side of Dimond between Arctic and C Streets). When you walk in, turn left into the front room that is separated from the main dining area and we'll be on the right. So come, get your margarita and nachos and we will talk about aviation and maybe do some Chapter business.
As always, all Chapter 42 members are invited and encouraged to attend. You can pay your 2020 dues in person!
Sunset at 16:07
January 11th 2020 - Saturday 9:30 AM
Chapter Breakfast Get-Together
Where: Golden Corral near Tudor and C street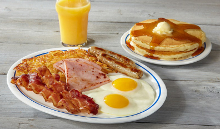 Our monthly Saturday breakfast get-together is at the Golden Corral near Tudor and C street. Great food and great conversation. See you there!
Sunset at 16:13
January 12th 2020 - Sunday 9:06 PM
2020 Dues
EAA Chapter 42 members:
I'd like to put out a 'friendly reminder' to encourage you to help your Chapter by paying your dues for 2020.
It's very easy using the PayPal links near the bottom of this page: EAA 42 Dues page
Thank you! Rick Henry
Sunset at 16:16
January 28th 2020 - Tuesday 7:00 PM
Chapter Meeting
Where: Alaska Aviation Museum
Chapter Meeting - Chuck Hosack will be telling us about the EAA Flight Advisor program.
7 PM Jan 28 at the Alaska Aviation Museum located at 4721 Aircraft Drive on Lake Hood.
Sunset at 16:57